Elevate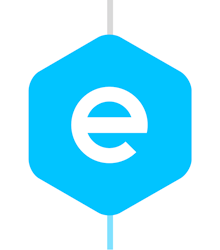 Category
:
Education
Platform
:
Apple IOS
,
Google Play
Developer
:
Elevate Labs
,
Inc.
,
LLC © 2014 Elevate
Languages
: English, Arabic, Bokmål, Norwegian, Catalan, Czech, Danish, Dutch, Finnish, French, German, Greek,
Content Rating
: Rated 4+
Size
: 82MB
Elevate is part of a new generation of brain-train apps, that help you focus and improve your memory through a whole series of engaging and interactive exercises. The app helps improve cognitive function through different exercises in Speaking, Reading, Listening, Writing and Math. The app is quite interesting, in that it increases the difficulty of each successive test based on your previous results. The more you score,
the tougher it gets thus allowing you to completely focus, build and improve your cognition. The app starts off with a basic interaction asking you what areas you would like to improve. A quick two minutes into the test and the app goes through a few tests to gauge your ability. The app then prepares a training module that suits your schedule – from low intensity to high intensity ranging from 3 sessions a week to 7 sessions a week. Elevate has become quite an essential part of my weekly routine, as the app keeps improving on the level of difficulty. While the app is free to use and has a good amount of tests you can take, if you want the whole package of 14 included trainings and games, it costs a hefty $9.99 a month or $59.99 a year. You can re-play the three games that are available every day (on an intense training schedule). However, to access other games, you will need to purchase the pro pack. While the activities help improve mental stamina, the app also helps you in daily tasks where it helps in improving responses in conversation, reaction, brevity, response, attention and precision. The 4 categories involve different exercises that allow significant mental development. For example, Speaking exercises include Precision and Memory activities, Listening exercises improve Focus, Reading and Writing improve comprehension and the ability to be concise. Usage of the app for the last week has made me more aware of minor things, like speech patterns of colleagues and family, my ability to pay more attention and so on, and it looks like I might end up making this one of my go-to apps in the long term! The app is free for download on both Appstores (Devices running iOS7 and up, Android 2.3 and up).